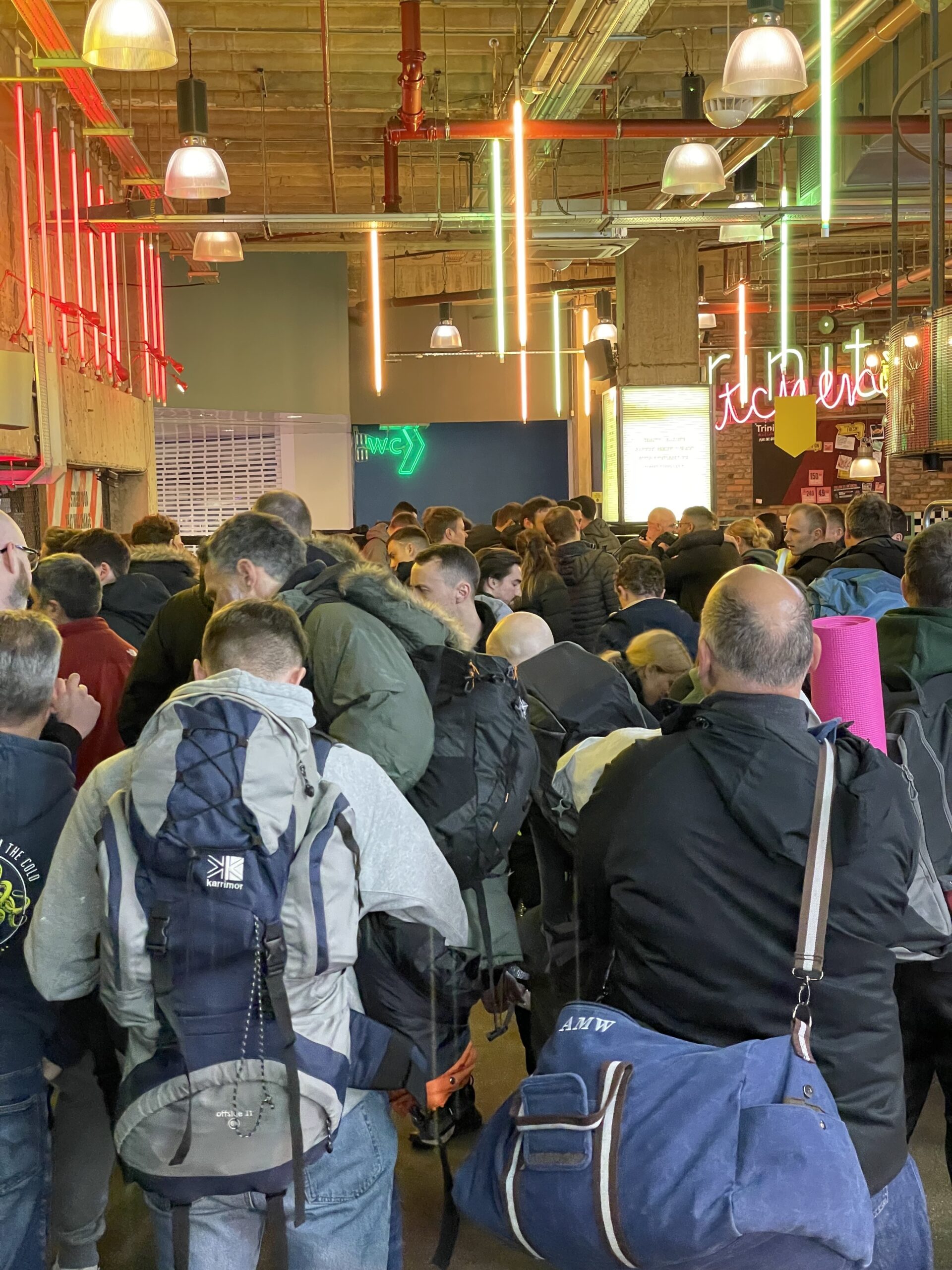 Thursday 2nd March was LandAid's 'SleepOut 2023'. LandAid is a charity that works to end youth homelessness in the UK.
LandAid & DS.Emotion
As part of their pro bono programme and as one of their communication partners, we have been supporting LandAid by helping to raise their profile across a variety of communications channels and audiences. We're proud to have offered strategic direction and marketing support to the LandAid team, which has proved highly effective in increasing the number of fundraisers for this year's event. We're incredibly happy to have heard about the positive impact of our work from LandAid themselves:
"Thank you so much for all DS Emotion's support throughout this year's SleepOut campaign, we are nearing 1300 sign-ups to the event (we were at 814 last year!) and still rising, this is in no small part thanks to the support so generously provided by DS Emotion".
SleepOut 2023
As a supporter of the great work that LandAid does, we stopped by their Leeds sleep-out event where fundraisers spent a night on the streets to raise money in one of their biggest events yet.
We spoke with some of the people from the property industry taking part and listened to their poignant speeches. Prior to the event, LandAid had already raised £553,000 to support youth homelessness and after this event, this number will only rise! Cushman Wakefield were applauded during the speeches for having raised the most money.
We went back the next morning to hear about everyone's experiences and record some of their responses on camera. We were there bright and early at 6:00am; everyone at the event was enthusiastic the night before but we suspected that by 6:00am everyone would be longing to get back to their nice warm beds.
A huge thanks to everyone who took part and we're especially grateful to those who stopped by and told us about their experiences. People found the event difficult and couldn't imagine what it would be like to do this every day whilst trying to their lives back on track. You can take a look at the video below.
View this post on Instagram
How to help LandAid
You too can also help out with LandAid's mission. Either by donating money, joining their pro bono programme yourself and sharing your professional skills or by participating in next year's SleepOut in 2024. Whilst registrations don't open until next year, you can sign up to the mailing list to be the first to know.