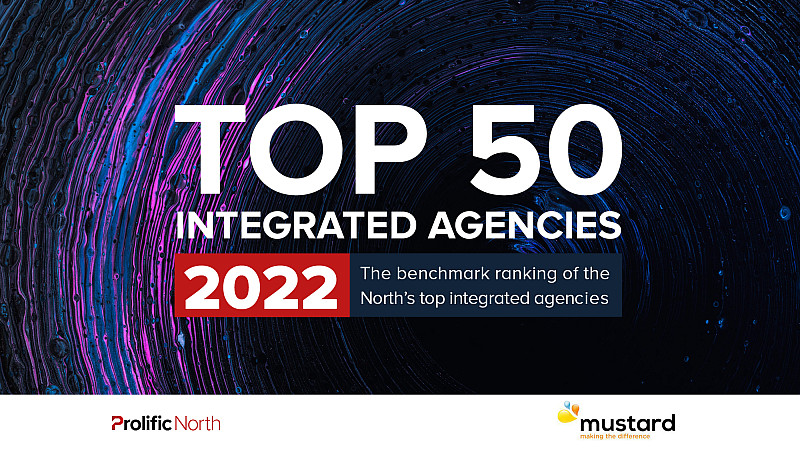 The full Top 50 Integrated Agencies list – the benchmark ranking for the North of England's best-performing agencies – has been revealed for 2022.
The vital resource provides an independent, trusted and reliable reflection of the current health of the agency sector in the North after a challenging two years.
This past year has seen some remarkable moves, including DS.Emotion's leap to no 37. This list and ranking is widely relied upon as a resource for brands and agencies nationwide, so we're delighted to be recognised for our hard work in delivering integrated services to our client base throughout the year.
"Returning to the list in an extraordinary way is DS.Emotion – 2022's highest climber after rising 65 places to re-enter the Top 50 in 37th". Prolific North
Furthermore, with our expertise focussing towards branding, marketing and placemaking were especially proud of this achievement against other agencies.
See the article here.
Join in the conversation on social media using the hashtag #PNTop50.