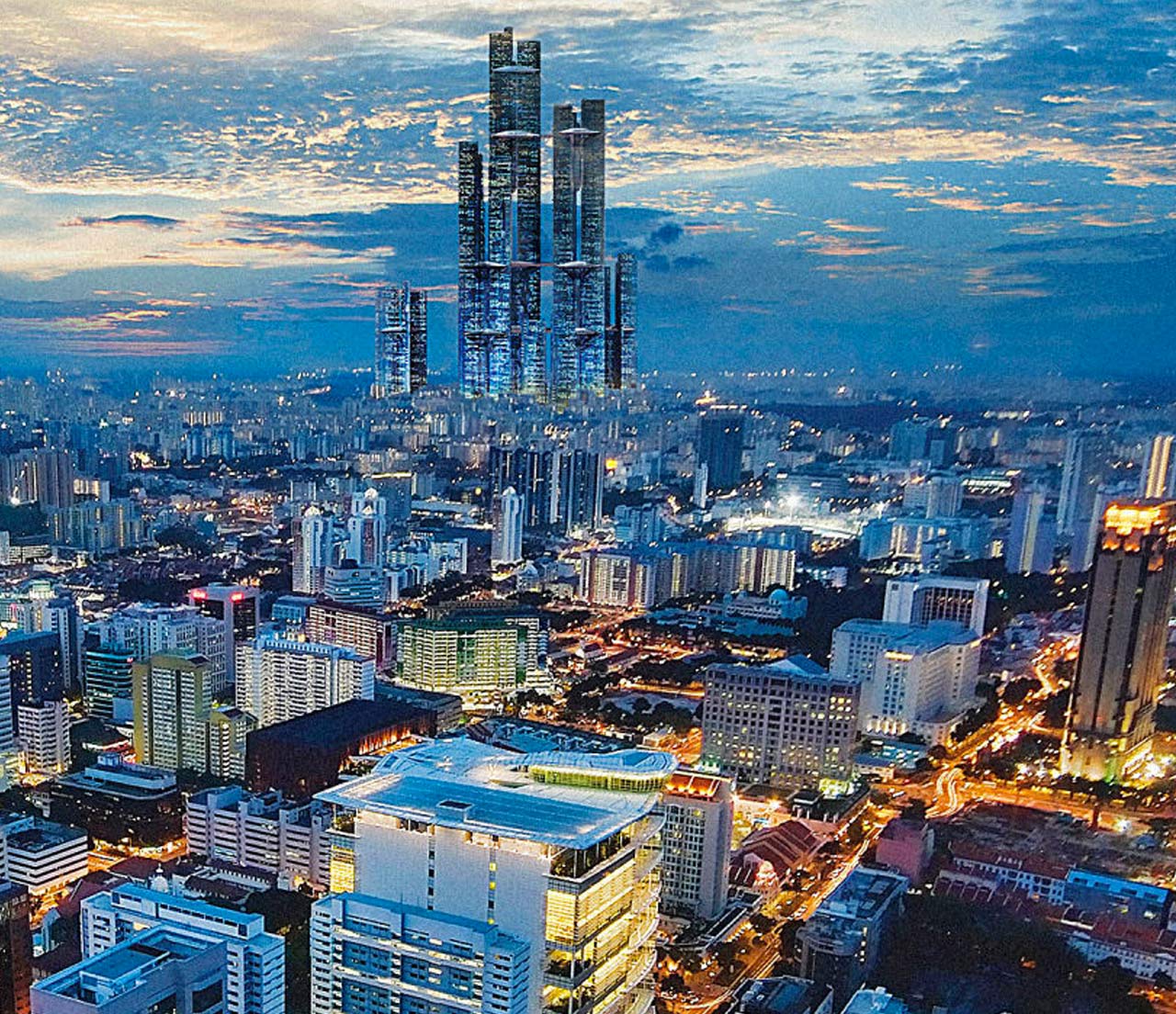 The rise of vertical communities – what are they and why do we need them?
Vertical living is back on the rise (pardon the pun). With limited land and space available, particularly in densely populated cities, an increasing trend in regional cities as well as capital cities is to create high-rise buildings that incorporate a maximum number of living spaces or office spaces within the smallest land surface area.
The introduction of luxury facilities such as restaurants, gyms, communal spaces, bars and concierge services has led to these apartment or office blocks becoming a hot choice for many modern resident. When the high-rise concept was first developed in the late 1800s, the wealthy were able to physically and literally position themselves above those less fortunate. Far from high-rise living/working being an undesirable choice, this contemporary way of living is attracting the masses.
What are vertical communities?
Vertical communities have a shared wish or ambition – a desire to be an integral cog in a much bigger machine.
Large tower blocks and buildings have the potential to be much more than "just another development". Additional facilities like communal green space and community and social groups allow residents to connect with one another and feel a much stronger affinity for the place. An environment where residents smile at one another as they pass, meet for drinks and take part in organised events within a building. For those used to living or working in an impersonal building where neighbours don't even know each other's names, an integrated vertical community can be life changing.
Communities enhanced by technology
Ever developing technology is helping to further consolidate and connect vertical communities.
Residential tenants are able to manage many things through an App – such as rent payments, requesting repairs or asking for laundry services. Some communities include chat features so residents can connect with one another to buy and sell, help with jobs such as dog-sitting or simply to network or find out about wider community events.
Office workers are now also experiencing the benefits of a technology-savvy virtual communities. Workplace environments like Wellington Place, being created by our clients MEPC, where we have created a residents App so workers in the area have access to exclusive deals, events and giveaways as well as regularly updated information about the wider environment and the ability to provide feedback and make suggestions.
Working together
Sustainable vertical communities or eco towers are rising in prominence too. For eco-conscious residents, a high-rise building with green roofs and communal garden space is an ideal environment. Some developers have even gone as far as 'greening' the whole tower – covering the building in plants.
Modern developments include design that focuses on energy efficiency and lower energy bills for residents. Ultimately, the goal is to develop a self-sustaining tower block with features such as rainwater collection and re-use, wind turbines, solar panels, triple glazing, recycling points on each floor and energy-saving tech.
Involving residents in eco-initiatives is also effective. City Switch offers a toolkit for those wanting to create an eco-friendly vertical community, suggesting campaigns such as a weekend switch-off.
Ultra-urban logistics hubs
2030
Could vertical cities be the next big thing?
With the work-life balance becoming ever-fuzzier, for many an environments where living, working, shopping, socialising and relaxing happens all under one (very tall) roof sounds like an ideal solution.
It would also be a sensible solution for developers, utilising much less ground space yet enabling a hive of activity from office work through to a mini shopping centre.
With 75% of people predicted to live in a city by 2050, vertical cities that are over 100-storeys high might be the solution. Though, of course, a building housing more than 25,000 people presents challenges and would undoubtedly have its problems – there could be little reason for residents to leave their vertical city, thus creating a truly intertwined community experience.
Why developers should want to create a vertical community
Communities don't just benefit tenants. Increased wellbeing is likely to ensure a happy and harmonic living or working environment, thus ensuring residents stay and become invested in a place. As these colossal buildings are being developed vertically, rather than being sprawled across a large horizontal space, developers are more able to locate suitable land for a development. The increase of eco technology is also helping to, ultimately, bring running costs down – who doesn't love the idea of a self-sustainable skyscraper?
How can placemakers help create these communities?
Place activation within buildings helps to nurture vertical communities, allowing them to evolve and become a unique and exciting part of office or residential life.
Buildings can offer a resident activation programme, with events ranging from wellbeing to informative and educational to life enhancing. A strategic researched and planned programme focused on community helps to further the appeal and value of a building or place.
Together, we can help your building soar
With our expertise in enhancing wellbeing, implementing place activation strategies and developing innovative new solutions and technology, our team are perfectly placed to turn any building into a thriving community. Take a look at some of our previous projects or get in touch www.dsemotion.com